Find Accommodation in Ireland's Sunny Southeast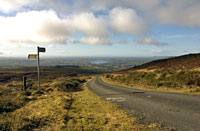 Ireland's Southeast, which comprises of counties Waterford, Wexford, Carlow, Kilkenny and Tipperary, features both wonderful coastline and beautiful green inland counties.
Wexford is Ireland's sunniest county, and has some of the best beaches in the country. Kilkenny is a great place to spend a weekend. A buzzing city with an active nightlife and wonderful places to see and eat. Tipperary, certainly one of Ireland's most scenic inland counties, is a place steeped in history and was an important centre throughout the political and sporting history of the island.
Waterford
Wexford
Carlow
Kilkenny
Tipperary