Dublin Hotels, Hotels in Dublin Ireland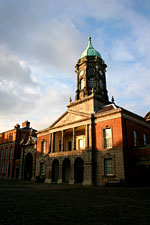 Looking to book a hotel in Dublin? Bookassist's leading edge, award winning technology and our extensive agreements with thousands of hoteliers will allow you to make a reservation for any hotel, apartment or guesthouse in our database. Book your stay in Dublin and receive confirmation by email in minutes. So whether it's a weekend shopping break or a weeklong business trip you can be assured that you'll have your reservation confirmed on your arrival.
Simply choose any of the areas below or use our handy search facility to find the hotel that best suits your stay in Dublin and then use our booking form to complete your reservation in a matter of minutes.
Hotel Specials