Hotels & Accommodation discounts in Santa Cruz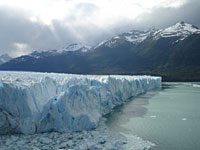 El Calafate is a small, busy village in Santa Cruz. Find accommodation in an excellent place to base yourself while planning visits to the Los Glaciares National Park, the second largest national park in Argentina and a UNESCO World Heritage Site. This park is an area of great natural splendour where boat trips can be organised around the Argentino and Viedma lakes. Something to see is the Perito Moreno, an impressive advancing glacier that topples huge icebergs into the waters of the Argentino lake.
Much of the mountainous terrain is popular with trekkers and hikers, the rugged conditions providing a challenge for the more experienced enthusiast.
Hotel Specials