Hotel Deals & Accommodation in Argentina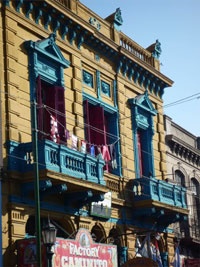 Staying in Buenos Aires? Traditional and atmospheric old-time cafes invite visitors to make a stop and have a chat with friends. Buenos Aires is a city which, like New York, 'never sleeps'. Hotels are springing up along the coastline. Rich in history and culture and with a party attitude, Buenos Aires is quickly becoming a travel destination of choice for European visitors. Browse our top Buenos Aires hotel deals, from luxurious apartments & five star hotels in downtown Ba As, to great discount hotel deals in Recoleta, Puerto Madero or any of the other Buenos Aires Barrios. Regardless of where you stay in this magnificent city, boredom is one thing you will never suffer from in Buenos Aires.
If you are looking for 'breathtaking' then Patagonia should certainly be top of your list. Patagonia is mountainous region and breathtaking in the extreme. The Patagonian-Fueguinos Andes extend to the west like a huge wall acting as a borderline with Chile. With landscapes of lakes and pines, waterfalls which stretch as far as the eye can see, it has snow during winter and plenty of flowers and scents during summer. So from the 'live' and wonderful city of Bariloche to the Glaciers of Calafate in the south Patagonia has something to offer everyone.
Hotel Specials